Recently, ghost tours have become popular among enthusiastic youth and adults.
You can understand why there is a sudden surge in ghost tours when you go to one!
If you want a wonderful ghost tour experience, looking beyond Edinburgh is unnecessary.
Edinburgh has a long and intimidating history, and it is said to be one of the most haunted cities in the world.
From the haunted castle to the underground vaults, there are many places in Edinburgh where you can experience a spooky encounter with the supernatural.
Among all the available ghost tours, Edinburgh small group Ghost tour stands apart, and it includes interesting stories of the past and various entertaining activities.
This article covers everything you should know before booking tickets for the Edinburgh Small group ghost tour.
AT A GLANCE
Starting time: 7 pm
Time needed: 2 hours (approx)
Ticket cost: £27
What To Expect at Edinburgh Small Group Ghost Tour
An expert guide will share tales of torture, murder, witchcraft, and the city's ghostly legends while you walk through dimly lit closes and wynds in a small group.
Get ready for a spooky adventure through Edinburgh's Old Town's dark and haunted streets!
Special attractions for this tour are the Mercat Cross, an 8-sided monument with rich history, and the Blair Street Underground Vaults.
You will know the secrets beneath the city's surface and see the ghostly residents like Jack, Mr. Boots, and The Watcher.
This small-group experience, limited to 18 people, ensures an intimate and atmospheric tour.
After you complete your thrilling ride through the ghostly atmosphere, enjoy a dram of Scotch whisky at Megget's Cellar.
Embrace the thrill of the unknown and embark on a journey into the paranormal world.
Ticket Prices
Adult Ticket (16 to 64 years): £27
Senior Ticket (65+ years): £25
Child Ticket (5 to 15 years): £18
Where to book the tickets
Tickets for the Small Group Edinburgh Ghost Tour are available online.
After you go to the ticket booking page, select the preferred date and number of tickets, and buy the tickets immediately!
After the purchase, you will receive the tickets in your email.
You don't have to carry any printouts of tickets with you.
On the day of your visit, you can walk in and show the ticket on your smartphone to the tour guide and join the group.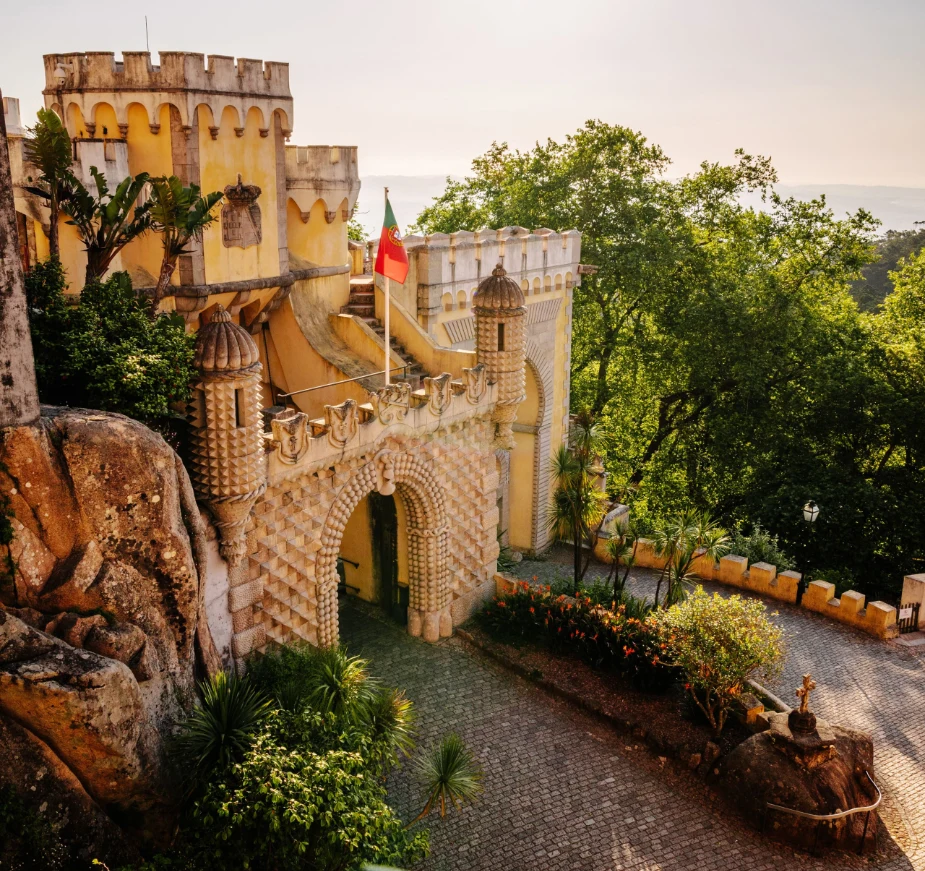 Why online tickets are better
When you book your tickets online, you save a lot of time and can also get exclusive discounts on ticket prices.
The Edinburgh Small Group Ghost Tour tickets get sold out fast on any given day as it allows only a maximum of 18 people for its tour.
Especially when it is the weekend, it gets tough to get tickets.
We recommend online booking because you can book the tickets for any day and select your time slot as per your preference in advance.
Also, the immediate confirmation of tickets helps you avoid last-minute disappointments.
Itinerary of Small Group Ghost Tour Edinburgh
1. High Street
Gather with your guide and fellow adventurers at High Street.
2. Explore the Closes and Wynds
Wander through the dimly lit streets of the Old Town as your guide shares chilling tales of Edinburgh's scary past, including stories of torture, murder, witchcraft, and legendary ghosts.
3. Mercat Cross
Discover the historical significance of the 8-sided Mercat Cross during a 15-minute stop.
4. Edinburgh Old Town
Venture down medieval closes and hear grisly tales of witchcraft, torture, and restless spirits in this 45-minute exploration.
5. Blair Street Underground Vaults
Step into the eerie Blair Street Underground Vaults and listen to the secrets hidden beneath the city streets.
6. Atmosphere Room at Megget's Cellar
Conclude your tour at Megget's Cellar with a dram of Scotch whisky before returning to your hotel.
7. Royal Mile
After the tour, stroll along the shadowy closes and soak up the mysterious atmosphere of the Royal Mile.
Timings & Duration
The Megget's Cellar ghost tour in Edinburgh starts operating at night. The available option for booking is 7 pm.
The Edinburgh Small Group Ghost Tour lasts approximately two hours.
Make sure you will be at the meeting point at least 10 to 15 minutes before the starting time.
Important information
Food and drinks are not included in this ticket.
Transportation is not included.
If the tour is canceled from the organizer's side, your amount will be refunded/rescheduled.
Service animals are allowed on this tour.
You should cancel your tickets at least 24 hours before your visit to get a full refund.
Meeting Point of the Small group ghost tour Edinburgh
The Edinburgh small group ghost tour, including underground vaults & free drinks in Megget's Cellar, starts at Mercat Cross.
However, this might change sometimes. So please keep an eye on this before you step out for the tour.
Look for the 8-sided monument with a white Unicorn on top. You will find a member of the visitor services team dressed in black, with an orange lanyard & holding a black & orange umbrella.
FAQ about the Edinburgh Small Group Ghost Tour
Here are some frequently asked questions about Small group ghost tour Edinburgh.
How many people are allowed in Edinburgh Small Group Ghost Tour?
To maintain a personalized experience, the limit for each group is 18 people. It ensures you can fully engage with the stories and atmosphere of Edinburgh's haunted past.
Is the Small Group Ghost Tour incl. Underground Vaults Tour suitable for children?
The tour is suitable for children aged five years and above. Please note that some stories may be unsettling for younger participants.
What does the Edinburgh Small Group Ghost
Tour include?
The tour includes exclusive access to the Blair Street Underground Vaults, where you'll hear chilling tales from an expert storyteller. After the spooky adventure, you'll also enjoy a dram of Scotch whisky in Megget's Cellar to settle your nerves.
How long does the Small Group Ghost Tour of Edinburgh last?
The tour lasts approximately 1 hour, during which you'll explore the haunted closes and wynds of Edinburgh's Old Town and descend into the underground vaults.
Is the Edinburgh Underground Vaults Ghost tour wheelchair accessible?
Unfortunately, the tour involves walking through historic streets and underground vaults, which may not be suitable for those with mobility impairments.
What is the cancellation policy?
You should cancel your tickets at least 24 hours before your visit to get a full refund. Cancellations made less than 24 hours before the start time will not be refunded—only changes made at least 24 hours before your visit will be accepted.
Are tickets refundable if I miss the tour or arrive late?
No, organizers do not grant refunds for those who arrive late or miss the tour under any circumstances. So please go on time. 
Also, explore Edinburgh Underground Graveyard Ghost Tour
Header Image: Mercattours.com